What Are the Benefits of Clear Braces?
Posted by NATURAL SMILES on Feb 13 2023, 04:55 AM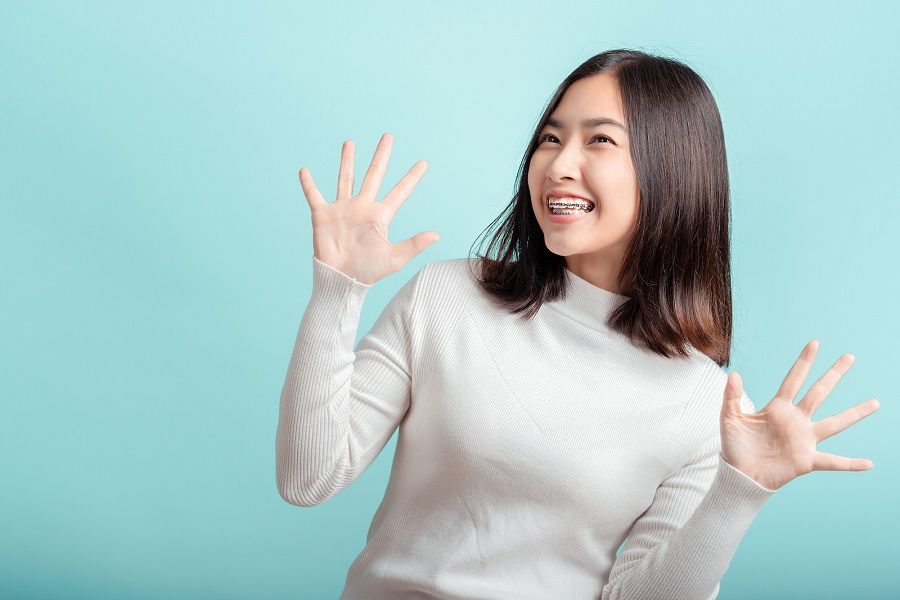 Ceramic braces are a popular alternative to traditional stainless steel braces. They have several advantages, including being clear, durable, and comfortable. If you or your child is interested in getting braces, consider the benefits of ceramic braces.
Better Esthetics
The brackets of clear ceramic braces are made of composite materials and are therefore less visible than metal brackets, which consist of stainless steel. For patients with teeth that are not perfectly straight, the brackets can blend in with the teeth for an almost completely invisible solution.
With this orthodontic treatment, patients can enjoy beautiful results and improved dental health. Untreated misalignment can cause uneven wear and tear on the tooth surface and may eventually cause complications like tooth decay or gum disease. This treatment can help correct these issues for a healthier smile.
More Stain Resistant
Aside from being less noticeable than metal braces, clear ceramic brackets are also more stain resistant. If you take care of your teeth and practice good oral hygiene, your clear ceramic braces will stay white throughout your treatment. If you don't care for your teeth and regularly consume staining beverages like coffee or red wine, your brackets might begin to yellow or brown. Our dentist can provide you with helpful tips for caring for your clear braces and keeping your smile looking bright and healthy!
Less Bulky
Traditional braces are often very noticeable, which is why many patients prefer ceramic braces over metal ones. While clear ceramic braces are a bit more noticeable than Invisalign aligners, they blend in well with your smile, making them less noticeable than traditional braces.
In addition, since the brackets are clear, you don't have to worry about the brackets making your teeth look yellow or discolored over time. In some cases, traditional metal braces can cause teeth to stain if they are left on the smile too long. However, since ceramic braces can be removed for cleaning, patients don't have to worry about staining and discoloration around the orthodontic appliances.
Durable
Another benefit of ceramic braces is that they are very durable and can withstand a lot of force without degrading. On the other hand, traditional metal braces tend to wear down. This can be problematic because patients who consistently chew foods with the back molars may accidentally chip their orthodontic appliances. Since ceramic braces are very resistant to breaking, they are a better choice for patients who are worried about durability.
Ceramic braces are also ideal for correcting bite alignment issues. Since these braces utilize archwires to correct mild to moderate spacing issues between the teeth, they allow dentists to achieve the best results for patients who need mild to moderate orthodontic treatment. 
Fewer Visits
Traditional metal braces require regular adjustment appointments, usually once every month or so. With clear ceramic braces, you won't need to come in quite so often. In fact, most patients only visit their dentist's office every six to eight weeks for adjustments.
Much More Comfortable
Another benefit of choosing clear ceramic braces is that they tend to be more comfortable than traditional braces. The smooth, rounded edges don't pull at your mouth as sharp metal brackets do. Your teeth are also less likely to be irritated by the wires and bands used with ceramic braces since those components are made of a smooth material instead.
For personalized dental care for patients, schedule an appointment at Natural Smiles Dental Center by calling (703) 595-4405 or visiting us at 1800 Michael Faraday Dr. STE 205, Reston, VA 20190.