How to Take Care of Your Dentures?
Posted by NATURAL SMILES on May 25 2022, 09:39 PM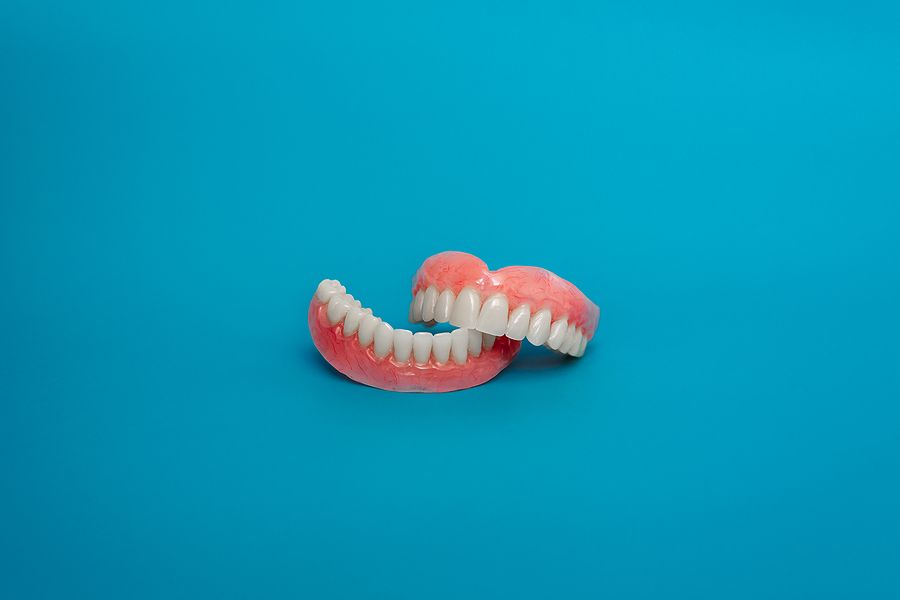 Dentures are artificial prosthesis that replaces the missing teeth in the mouth. It is a popular treatment method advised to patients who prefer a noninvasive method for replacing the tooth. But it is vital to impart good care to the dentures to keep them in shape.
Cleaning Your Dentures
Most dentures are made of acrylic resin, which is durable but porous, meaning it could collect bacteria and stain. Stained dentures can really affect your appearance and self-confidence. You can clean your dentures by soaking them in warm water and denture cleaning tablets or solutions.
You need to brush your denture every day. To clean your denture, use a soft-bristled toothbrush and denture cleaner. Rinse your denture with water when you finish removing loose residue
Avoiding Common Denture Problems
- Never use hot water on your dentures. The hot water could warp the denture, causing it to fit improperly.
- Remove your dentures every night and soak them overnight in a denture cleaning solution.
- Brush your dentures daily with a soft-bristled toothbrush. Use a denture cleanser and a soft-bristled brush to scrub the denture inside and out.
- Rinse your dentures before putting them back in your mouth.
Taking Care of Your Mouth and Gums
While you're wearing your denture, it's important to take good care of your mouth and gums. Here are some tips:
1. Brush your gums, tongue, and palate every morning with a soft-bristled toothbrush.
2. Rinse your denture after every meal.
3. Soak your denture overnight in denture cleanser solution or water.
4. If your denture breaks, schedule an appointment with your dentist right away.
Denture Maintenance and Repair
Your dentist may suggest that you replace dentures every 5 years. If you notice that your dentures are damaged, have loose teeth, or crack, you should visit your dentist right away for denture repair.
When to Consider Replacing Your Dentures
When you've gone a few years without replacing your dentures, it's usually a sign that it's time for a new set. Your new dentures will fit more comfortably and securely, improving both your oral and overall health.
For personalized dental care for patients, schedule an appointment at Natural Smiles Dental Center by calling (703) 595-4405 or visiting us at 1800 Michael Faraday Dr STE 205, Reston, VA 20190.