Aftercare Tips for Dentures
Posted by NATURAL SMILES on Sep 1 2022, 07:31 AM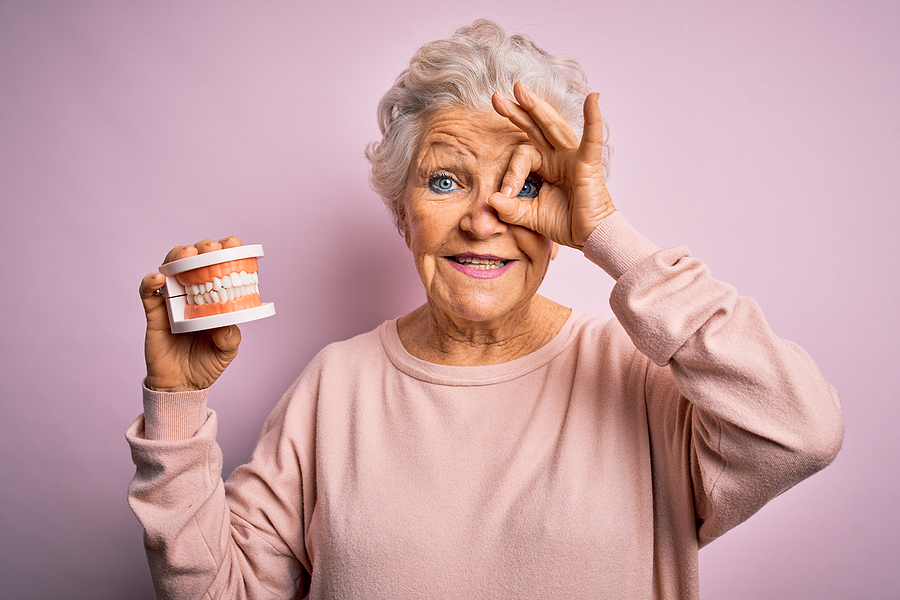 Dentures are a great option when patients are missing most or all of their teeth. They are removable, and patients are able to improve their ability to speak and eat with permanent dentures. If you just had your dentures or someone who wants to extend the life of your dentures, then you need to look into these steps:
Store Your Dentures Properly
It's important to keep your dentures clean. However, you need to store them carefully. This means avoiding the use of toothpaste, which can wear down the acrylic base. Instead, you should clean your dentures with a denture solution. For your bottom denture, rinse it thoroughly after you eat. For the top denture, soak it overnight. Avoid using cleaning products that contain bleach, as it can damage dentures.
Avoid Damage
Your dentures should be handled with care, so you should handle them carefully. Don't use force, such as biting down, when wearing them. You should also avoid slamming them shut, as this can damage them.
Maintain Your Oral Health
It's important to keep your dental health in good condition. If you aren't taking care of your teeth and gums, this can lead to premature denture wear.
When you brush your denture, use a soft-bristled brush and gentle, circular motion. After you are finished brushing, rinse your denture under the faucet and brush it again. This will remove any remaining debris and plaque.
Use Mouthwash
If you have dentures, you should still brush and floss your dentures each day. You can also use an antimicrobial mouthwash.
Diet
After you get your dentures, you'll need to make some changes to your diet. You'll need to cut harder foods like carrots and apples, but you can continue to eat softer foods. Avoid sticky or gooey foods, such as caramel or candy.
After you get dentures, you'll also want to avoid foods that can stain your dentures. This includes coffee, tea, and red wine.
It's important to continue to chew your food thoroughly. This will help your dentures stay in place.
For personalized dental care for patients, schedule an appointment at Natural Smiles Dental Center by calling (703) 595-4405 or visiting us at 1800 Michael Faraday Dr. STE 205, Reston, VA 20190.