5 Things You Should Know About Dental Exams
Posted by NATURAL SMILES on Sep 10 2021, 04:56 AM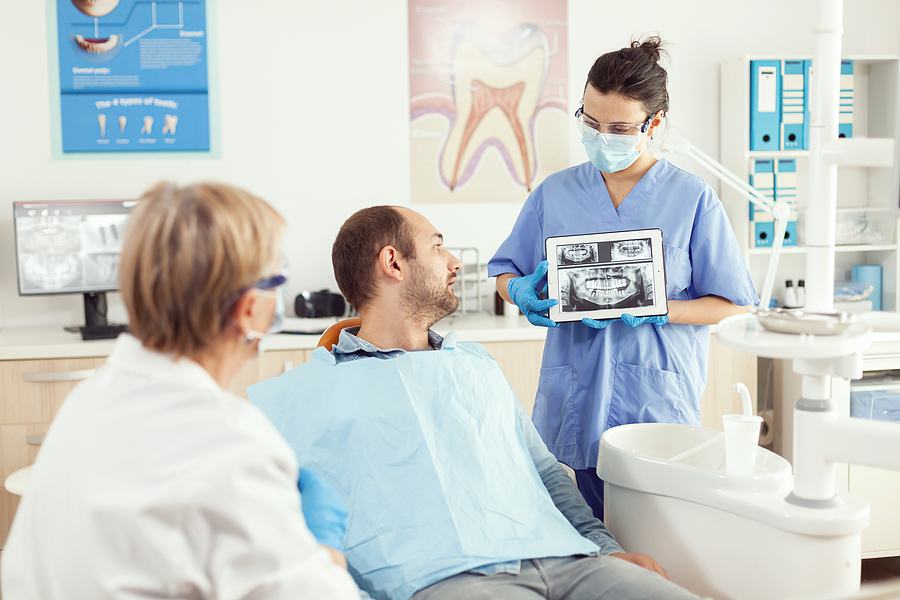 Having your teeth checked and properly cleaned regularly is one of the most important things you can do to support your overall dental health. Professional cleaning is included in a normal dental checkup, which should be performed twice a year.
At Natural Smiles Dental Center in Reston, VA, we recommend regular dental exams as the best way to prevent dental problems and maintain your oral health.
Why Are Dental Exams So Important?
Routine dental exams involve more than just scraping plaque and polishing your teeth. Having your teeth professionally cleaned is a fantastic opportunity to not only check in with our dentist and have an examination performed but also to learn about your oral health and how you can maintain your smile with your home care regimen. 
5 Things You Didn't Know Were Included in a Dental Exam
During a dental exam, the detection and treatment of cavities are a major priority. During your cleaning and inspection, Dr. Kumar is able to detect if and how deep a cavity has developed or identify signs of other conditions such as gum disease. 
Screening for Oral Cancer 
Because of the recent increase in the incidence of oral cancer, dentists like Dr. Kumar have begun to include oral cancer screenings in standard dental exams. This helps identify any issues as early as possible, increasing the likelihood of effective treatment.
Dental X-rays are an important diagnostic tool used by dentists to discover cavities, evaluate the bone structure beneath the gums, and inspect the jaw joints. Dr. Kumar will take X-rays when needed to thoroughly assess your dental health. 
Monitoring Existing Dental Restorations
If you have fillings, veneers, crowns, or any existing dental work or restorations, Dr. Kumar will inspect them during your dental exam to verify they are in good order. These types of repairs do not last indefinitely, and scheduling regular exams allows you to stay ahead of dental failure and schedule repairs on your own time rather than having a dental emergency.
Schedule Any Necessary Repairs
If Dr. Kumar discovers any cavities or other dental work that has to be done during your cleaning or dental exam, he will design a treatment plan and inform you of the steps that are required to restore your dental health.
For the best dental care in Reston, VA, contact Natural Smiles Dental Center. To book an appointment, call (703) 595-4405 or visit our office at 1800 Michael Faraday Dr STE 205, Reston, VA 20190.